Daily Archives:
April 25, 2020
By Adane W. Shana
(Oromia, April 25, 2020) The Human Rights Watch and The Human Rights League of the Horn of Africa (HRLHA) expressed their deep concern over the potential outbreak of a notorious deadly disease, Coronavirus (COVID-19) at Ethiopian prisons.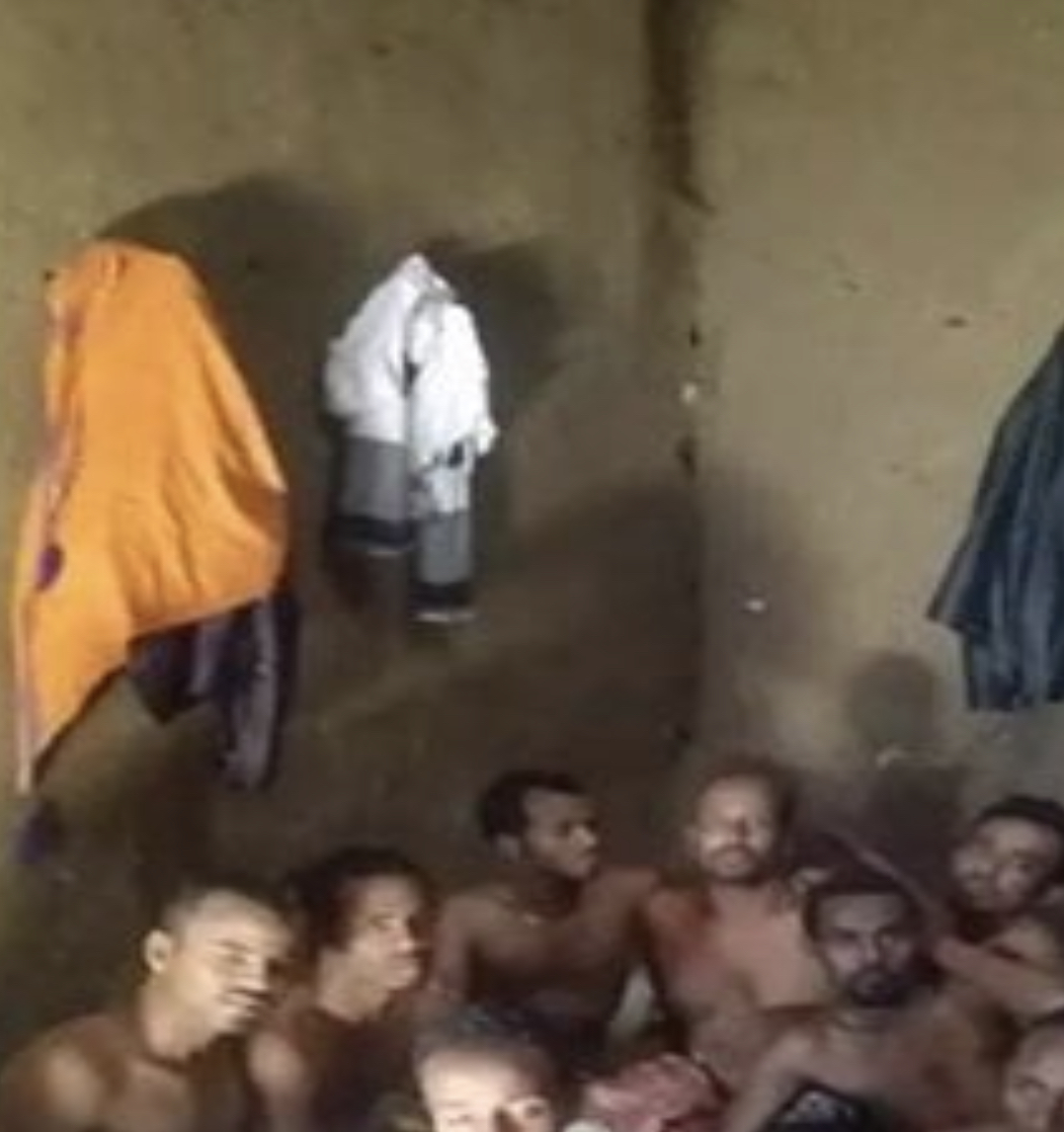 Several political prisoners are confined in Federal concentration camps and police stations in different parts of the country including the Capital and surroundings, Ambo, Nekemte, Kelem in Western, Chiro, galamso, Deder and Boset in the Eastern, Gondor in NorthernEthiopia. Moreover, Elzabeth Kebede attorney at law and journalists including Desu Dula, Wako Nole and YayesewShimelis were detained from the capital city, Addis Ababa. CPJ and the Amnesty International condemned the arrest of the journalists in the country and requested for immediate release of all political detainees.
At this moment, when the whole world is fighting against the common enemy, COVID-19, politically motivated mass arrests, kidnappings and harassment of members and supporters of Oposition Political Organizations, civic society members and journalists by the Ethiopian government military must be condemned by the World Health Organization, UN Human Rights Council and the world at large. Because of the overcrowded and squalid prisons at the detention centers, the spread of COVID-19 in the detonators and make the control of the disease difficult later on.
As whole know, infectious diseases in prisons are a serious public health problem, inmates are crammed into small prison cells with many others, particularly in Ethiopia. Even in facilities that aren't deemed overcrowded, there is inadequate nutrition, and poor sanitation where detainees in concentration camps suffer from health problems, putting them at particular risk of the COVID-19 pandemic. In order to inform this situation, the Ethiopian Diaspora community condemned through serious demonstrations all over the world. Among them, the Diaspora community of Canada condemned the situation in the country and shown solidarity by organized large demonstration in the capital city of Canada, Ottawa on February 16, 2020.
Therefore, this is to impose to stop brutalities being perpetrated by the government security force against the civil society, members and supporters of political opposition parties. In addition, we insist on unconditionally release of all arbitrarily detained journalists, officials, members and supporters of opposition political parties to stop the potential spread of this pandemic COVID-19.
(Oromia, April 25/2020) – The wife of a man whose handcuffed picture provoked the ire of many on Ethiopian social media spoke to the BBC Afaan Oromo that "he was beaten" before being escorted to a police station.
The picture of Abdo Abajobir, an employee of Oromia education Bureau in Jimma Zone, Cherkosa Wereda, surrounded by heavily armed special forces of the regional state caused a social media uproar yesterday, with prominent Oromo politician/activist Jawar Mohammed calling it security forces' attempt of "restoration of fear through terror." The picture was taken last Wednesday.
According to his wife Jamila Abaraya, the armed security forces "surrounded our residence at around 5:30 PM, breached the door and went in. They then handcuffed him and took him away while beating him."
"It is hard to describe what has taken place; it looked like they were there to film a movie not to arrest one individual; our compound was flooded with the police," said Jamila. The police have also searched the house of Abdo Abajobir, a father of three and a resident of the same wereda. According to his wife, he belongs to no political party. "If someone is not following the political line of the wereda, he is considered as belonging to the opposition," she said.
Other residents of the werea also told the BBC Afaan Oromo that more houses were searched and more people were arrested on the same day. Arabu Khalifa, another resident, said. "We are not members of any of the political parties. We are proud of our identities; we sympathize for people but they accuse us of having relations with the Oromo Liberation Front (OLF), Arabu said.
The security forces have said that they were searching for "various weapons and a roadmap to kill people inside Abdo Abajobir," his wife said. "They told him there were weapons in our residence and that they will not leave without taking them. He told them they can 'demolish the house if you wish to and search; you will not find anything,'" Jamila quoted her husband as saying.
Security forces have found no weapons but plastic toy guns the kids were playing with and one history book, which they took with them, according to her. "They could have summoned him with an invitation letter, but instead they handcuffed him like a bandit and took him to a detention facility where there are many people," she said and expressed her fears that her husband could be exposed to the COVID-19.
She said that since his arrest yesterday, her husband has not been given chances to speak to the police. The BBC Afaan Oromo said its attempts to speak with the wereda administration and wereda scrutiny officials and were to no avail. AS