A Dagger to the Heart: Ethiopian Party Officials Order the Killing of 14 Indigenous Oromo Leaders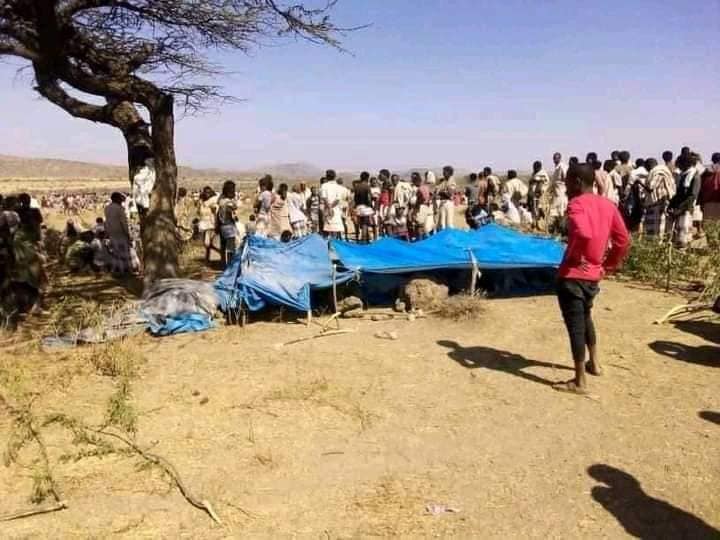 On the evening of December 1, 2021, 14 respected, experienced and culturally venerated leaders
in the Karrayyuu Oromo community of 100,000 in central Ethiopia were killed in minutes by
Oromia Special Police and Federal forces operating on orders by ruling party officials sitting a
hundred kilometers away in Adama city. The murdered men were located at Fantalle district,
East Shewa Zone of the Oromia regional state in Ethiopia. They were killed execution-style at
7:00 PM far from the village where they were abducted when Prosperity Party bosses gave the
go-ahead signal via cell phone message to awaiting members of the special forces. The murdered
men had just finished conducting Waaqa Kadhaa, a sacred indigenous prayer ceremony held on
special ground designated for that purpose. In the close-knit iconic livestock-rearing culture of
the Karrayyuu people, this was an unthinkable atrocity.

We, a coalition of Oromo advocacy and human rights groups operating internationally consider
that this horrifying series of events indicate the intentionality and destructiveness of Abiy
Ahmed's government against Oromo and other Southern and marginalized peoples who do not
support his direction for the country. We urge the international community, in particular those
concerned with justice, peace, stability and human rights, to take note of what has happened in
Karrayyuu. Those who were deeply committed to spirituality and to democratic principles above
all, were brutally massacred with lightning speed: an act that sends a menacing warning to the
populace that no one is safe right now in Ethiopia.

Historic, Political and Economic Contexts

The shocking massacre was carried out amid ongoing brutal wars between Ethiopian Defence
Forces and the Tigray Defence Forces in the north of the country and with the Oromo Liberation
Army in the south. The site of the killing is the Karrayyuu camel-rearing, pastoral grazing and
watering lands located near coveted trade routes for lucrative commodities in a cash-strapped
economy. This valued territory has become a target of territorial expansionism by Amhara
militias emboldened by Abiy Ahmed's government's failure to protect vulnerable peoples like
the Karrayyuu. In the days leading to the event, the Karrayyuu Oromo's community leaders had
resisted releasing young people to be conscripted to leave their homeland to fight as part of the
Ethiopian Defense Forces in the north. Among Oromo communities throughout Ethiopia, the
Karrayyuu are well-known and esteemed for their consistent practice of the principles of the
time-honored Gadaa system of socio-political organization that encompassed all Oromo prior to
incorporation into Ethiopia at the turn of the 20th century. These and other factors make the
tragedy of December 1 resonate throughout the population and account for an ongoing sense of
threat and foreboding among other vulnerable groups in the country.